If you want to get really fit, one of the first places to look to is the world of sports. For the most part, sports professionals are incredibly well-trained and physically fit enough to take on any number of tasks.
One of the fastest growing sports in the world right now is mixed martial arts – with the UFC as the sport's big-money flagship. MMA fighters will train for months to be ready for their time in the octagon, working on their fitness, technique, and set tactics to take on their upcoming foe.
So, what are some of the base rules to consider if you want to start training like a UFC champion?
McGregor's adaptability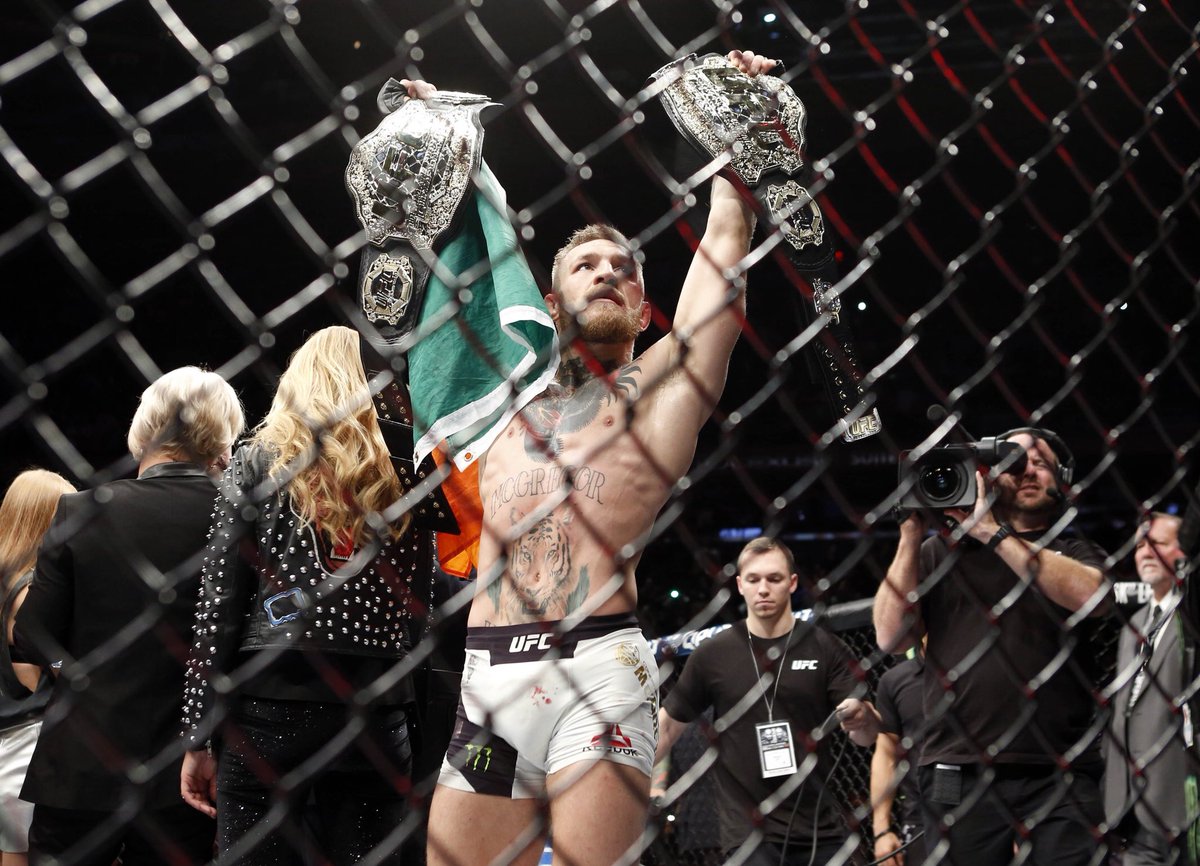 IMAGE SOURCE: Brendan Tobin, via Twitter
Although he lacks the ranks across a wide range of martial arts that other great UFC champions possess – as we'll see later on – Conor McGregor has cemented himself as one of the best mixed martial art fighters going.
Using his base stand-up striking skill set and Brazilian Jiu-Jitsu training, McGregor adapts his tactics based on the opponent he's facing. Usually very punch-happy and aggressive, when he faced Nate Diaz for a second time at UFC 202, instead of working mostly with his hands, the Irishman employed a rather anti-McGregor, defence first type tactic, sending out kickboxing strikes – landing 40 to Diaz's legs with a standing strike percentage of 83.7%, per ESPN.
The key is that McGregor trains for whatever is in front of him, as you could see in the running to his over-hyped bout with Floyd Mayweather.
Being a natural fighter and basically being on top of the world of mixed martial arts, McGregor has shown that his a desire to show off the effort he put into training subsided as his confidence grew.
Once he became a two-weight champion by defeating Eddie Alvarez at UFC 205 in November 2016, he crossed sports to boxing to attempt to do the impossible: defeat Mayweather in Las Vegas at boxing. This was McGregor's biggest challenge yet and, per the statistical analysis of Betway into his Instagram, McGregor took far more pride in his training – seeing his posts about fighting rise to 55% of the overall amount – as he knew the size of the challenge ahead of him.
Speaking to Men's Health at the end of August 2017, McGregor highlighted the five keys to his fitness: variety, knowing when to stop, mobility, training with bodyweight better than training on machines, not to complicate food. Of course, with mixed martial arts, variety is key, but the variety highlighted is to do with the muscle groups focussed upon, such as not just training arms and back, but also some abs work as well as legs and cardio.
Pushing yourself to the limit, but not overdoing it is also key to avoiding injury – which would inevitably result in setbacks.
The total athlete: GSP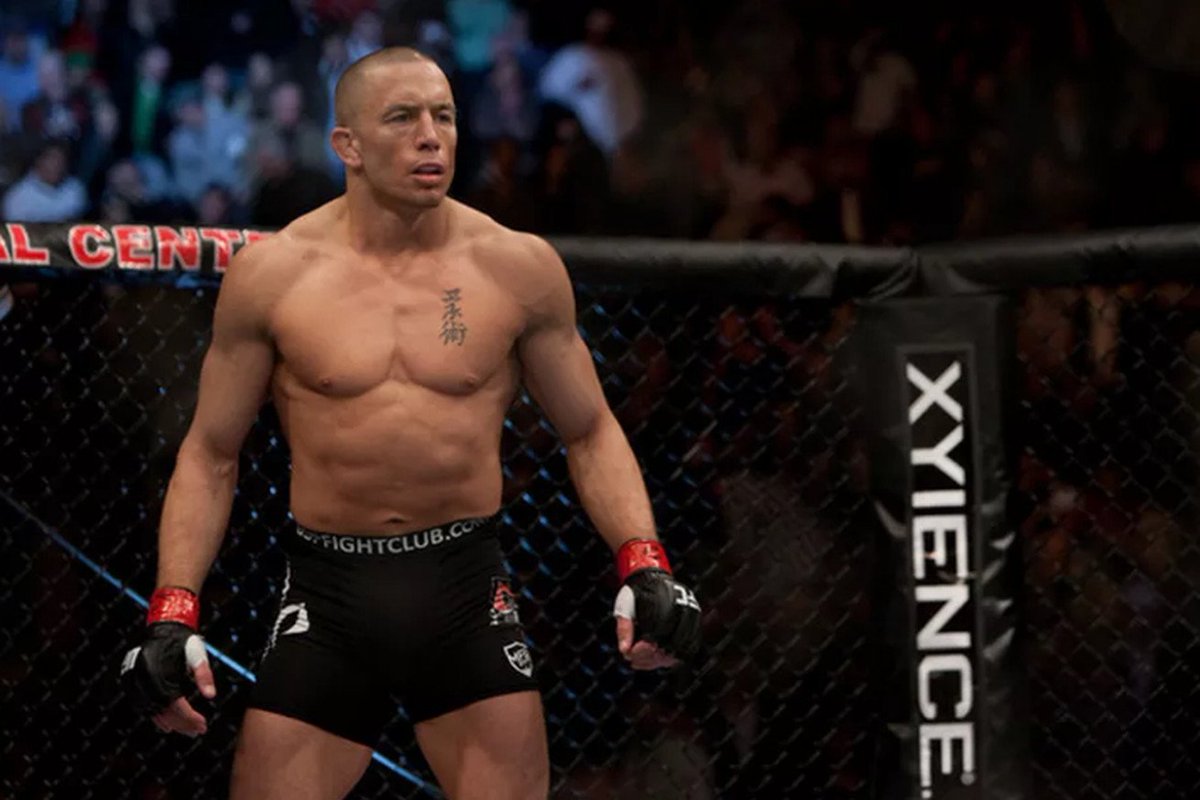 IMAGE SOURCE: FightLine, via Twitter
With his comeback fight on the horizon, 36-year-old Georges St-Pierre is already rated by many as one of the best, if not the very best, mixed martial arts fighters of all time. The Canadian marvel has a 25-2 record as well as boasting the most title-bout victories at 11.
A finely tuned, fighting machine and overall total athlete, GSP is highly trained in wrestling, boxing, Kyokushin – a form of karate – Brazilian Jiu-Jitsu, and Muay Thai. It's also well-documented that the Quebecois trains gymnastics to help keep fit and limber.
As you would assume from such a decorated athlete, his regime to keep fit is impeccable. As he revealed to Simply Shredded, St-Pierre trains with fighters better than himself in the areas that he was training to keep it challenging as that's what makes him better.
His regular training routine, when there isn't an upcoming fight, is to train six days a week, twice a day covering many areas at once to "give me the reflex and the momentum for the fight." Furthermore, one of the incredible aspects of GSP's fighting career has been his ability to cut weight, which he puts down to eating as well as he can, but then dieting and detox to drop as much as 15 lbs in four days before a fight.
A lot can be learned from UFC champions, as the routines that they put themselves through for a single fight is what ultimately sees them lift the belt at the end of the fight.
To train like a UFC champion, you need to eat well consistently, have a lot of variation in your routine, adapt for the challenge ahead of you, and take on challenges as often as possible to make you better.
Related Posts